Professional pool players and hobbyists know the true value that comes with a custom-made pool cue. Robertson Custom Cues offer unsurpassed quality and craftsmanship that can't be found anywhere else. These hand-crafted cues are unique to the owner and are considered an investment – not just a purchase. When you buy a Robertson cue, you're buying excellence.
A Personalized, Custom Cue
Production cues are not customized to you or your personal playing needs. When you order a custom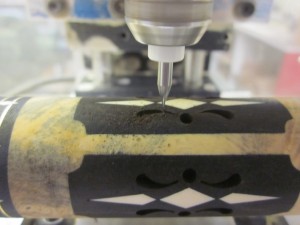 Robertson cue, you will have a craftsman-grade cue that will withstand the test of time. Curtis prides himself on establishing long-term, working relationships with each customer. It is his passion to develop the perfect cue for avid pool players. Every cue created under the Robertson name is made with pride and superior quality. Curtis Robertson is an artist and with his combined years of expertise and his knowledge of the industry, he will craft a cue that delivers excellence for years.
Robertson Custom Cues is dedicated to each customer – that is what makes these cues unique to the industry. Curtis Robertson doesn't engage in production cue making – he hand selects his customers and crafts a high-quality cue just for them. You can't find this level of exclusiveness anywhere else.
Learn What Makes a Superior Cue
When you order a custom cue from Robertson, you also order an educational experience. Curtis only designs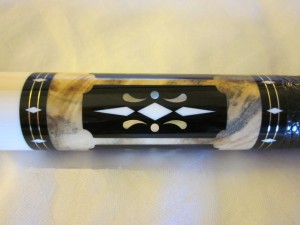 custom cues, which means he needs to get to know you, the customer, and teach you about the process. You will be kept informed throughout the production process, from concept to completion.
Only a Limited Number of Cues are Produced Each Year
Unlike traditional production cues, Robertson Custom Cues is a highly exclusive brand. A limited number of cues are crafted each year and each cue designed is meticulously conceptualized and hand-crafted using the industry's highest standards. To Robertson Custom Cues, the number of cues created each year isn't important – what matters is the quality of each cue produced.
Lifetime Warranty
When you purchase a Robertson custom cue, you receive a personalized guarantee from Curtis Robertson on the workmanship and materials used in your cue for the life of your product.
Learn more about Robertson Custom Cues by visiting our About page or reviewing Our Process to familiarize yourself with this high-quality craftsmanship.